Throughout history nothing has skilled more human beings that bacteria, virus and parasites. If we look to the human history, we have normally one pandemic per century. This century alone, we have had already 6 pandemics and more is on the horizon according to recent studies.
The reason being is a doubling of the population over the past 50 years, more livestock (virus can easily leap from humans to animals and vice versa) and a global economy (within less then 20 hours you are at the other side of the globe).
The current pandemics and the proliferation of variants of COVID-19 are forcing all businesses to assess the protection they provide to their customers and staff. Sichem has developed an antiviral coating solution to respond to the dangers associated with surface contamination.
Furthermore, the disaster with Covid has learned us to change the way we are fighting against the pandemics, which was predominantly reactive. The permanent threats of pandemics (COVID-19, monkeypox,…) have demonstrated our weaknesses in anticipating these pandemics and highlight the approaches to be implemented to be ready for the next ones. Pro-active means such as infection control and self-sanitizing surfaces are mandatory.
That's the reason Sichem has created and commercialised Nobacoat.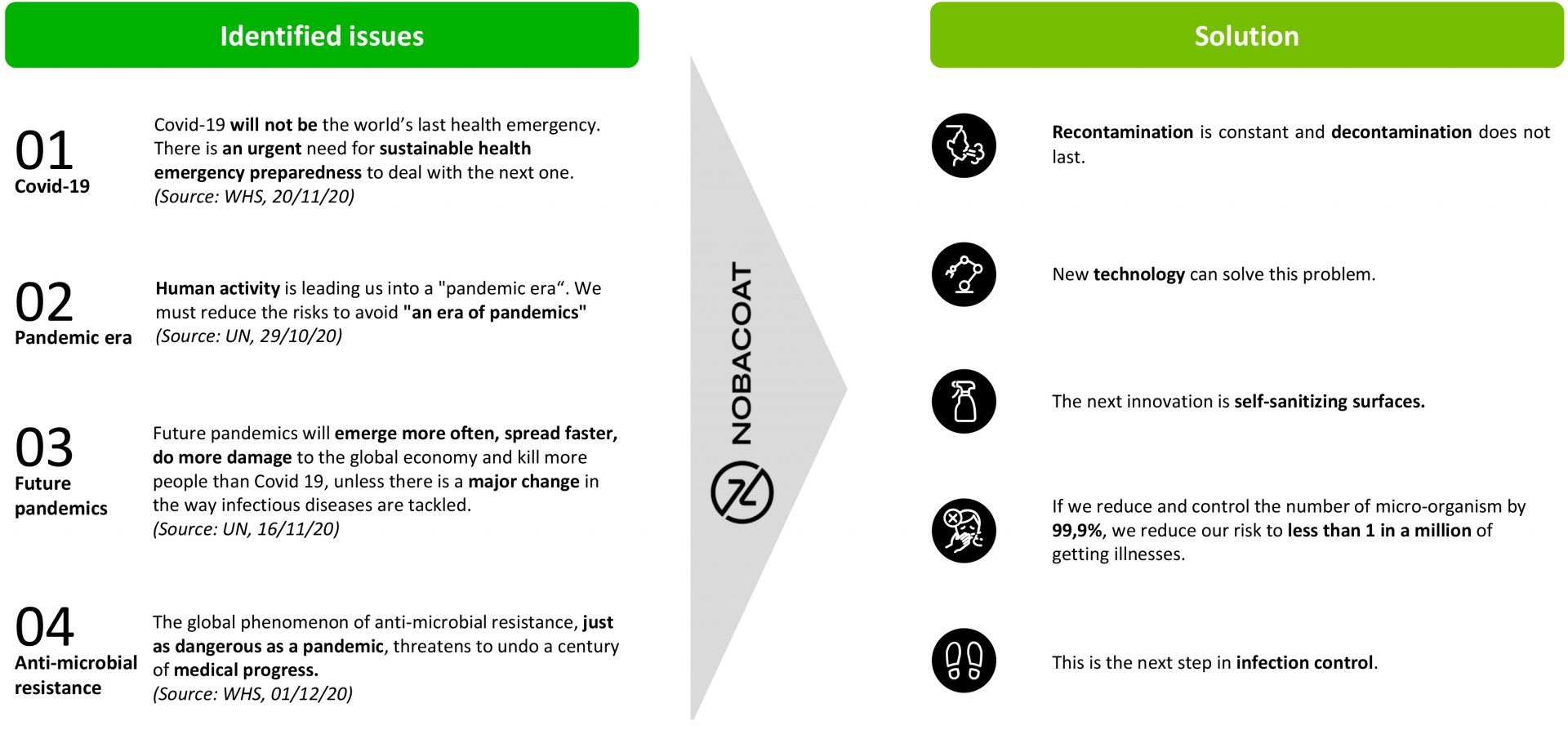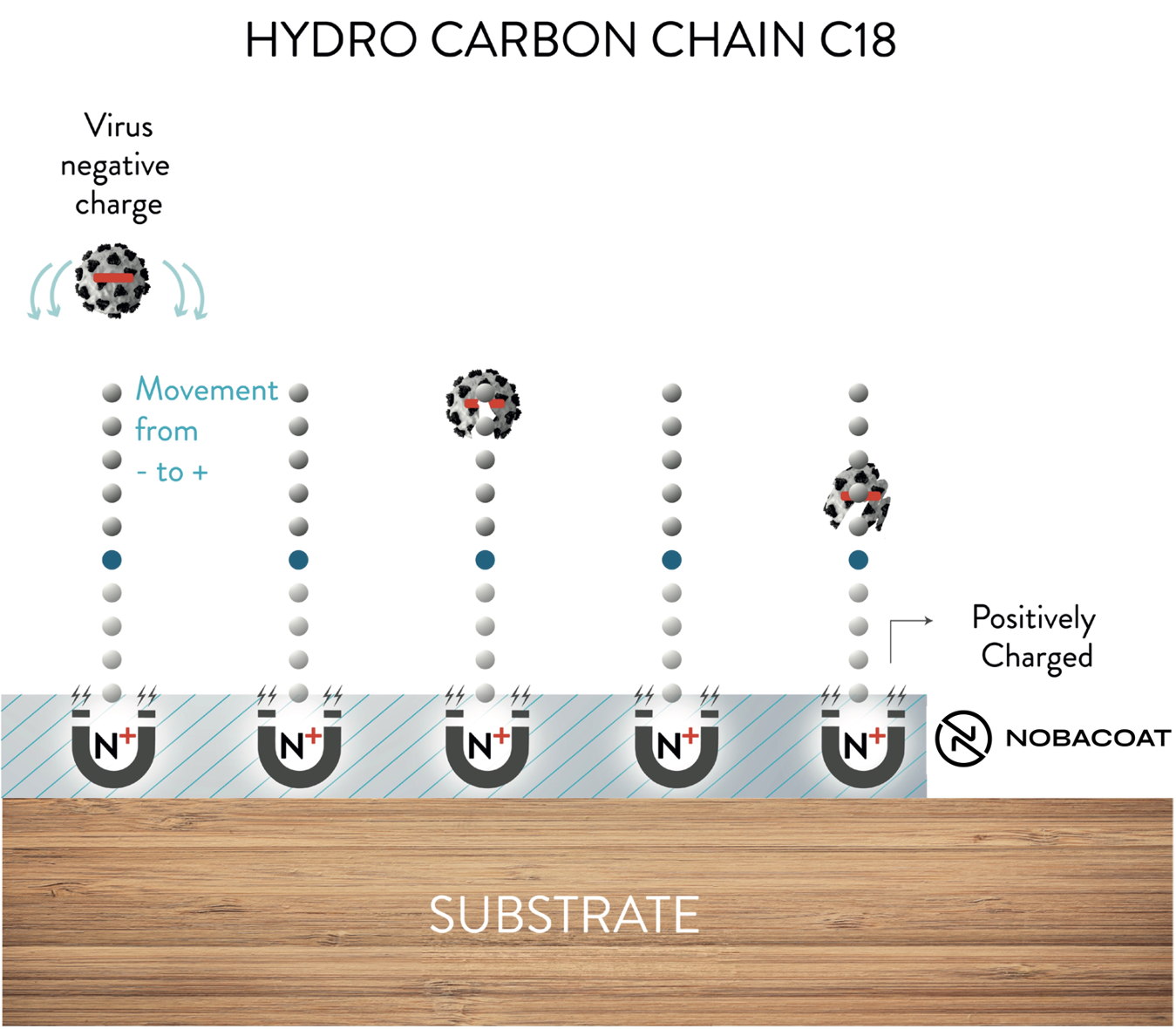 Nobacoat® is a disinfectant whose effect is mechanical and not chemical.
This transparent surface coating is positively charged. It attracts cell membranes which are negatively charged. Microorganisms are therefore naturally attracted by and towards it.
These cells approaching the coated surface are then pierced by carbon filaments present on the surface, thus neutralizing viruses, bacteria and parasitic fungi.
Our solution is, in conclusion, non-toxic, durable and effective.
Technology : The product consists of billions of carbon filament which act on viruses, bacteria or fungi. By attracting them, the micro-organisms explode like balloons. This innovation consists of a strong chemical bond (covalent bond) between quats and hybrid ceramic – polymer.
Permanent action : Based on very solid functionalized hybrid ceramic, it is very resistant and very durable. Its effectiveness does not deteriorate over time, this has been scientifically proven for at least 12 years.
Positive green impact : The above process is completely mechanical (not chemical) and hence no toxic particles are released. By its action, Nobacoat reduces the use of chemical biocides and helps to preserve the biodiversity and the planet.
Nobacoat® very effectively eliminates the risks of contamination by viruses and bacteria to which you may expose yourself by touching infected surfaces.
Nobacoat® can be applied on many surfaces such as glass, metal, wood, plastic, concrete and textiles and makes them self-disinfectant for several years.
Nobacoat®, the flagship product of Sichem is a virucidal, bactericidal and fungicidal surface coating. The market for this coating is represented by manufacturers who want their products to benefit from the properties of Nobacoat as well as by the maintenance market, namely organizations wishing to see certain existing equipment protected by a layer of Nobacoat®.
Several tests conducted in a well renowned university laboratory show that 99.99% of viruses are destroyed 60 minutes after they come into contact with the surface protected by Nobacoat®.
Another test assessed the durability of the product at more than 12 years. Last but not least, various tests have concluded that treated surfaces become much more resistant to wear and scratches.
Nobacoat® is the result of two major innovations which have been the subject of two patents. No other product on the market can compete with Nobacoat® in effectiveness, durability and non-toxicity. In addition to its exceptional properties, Nobacoat® is offered at a very affordable price.
Our customers are active in different segments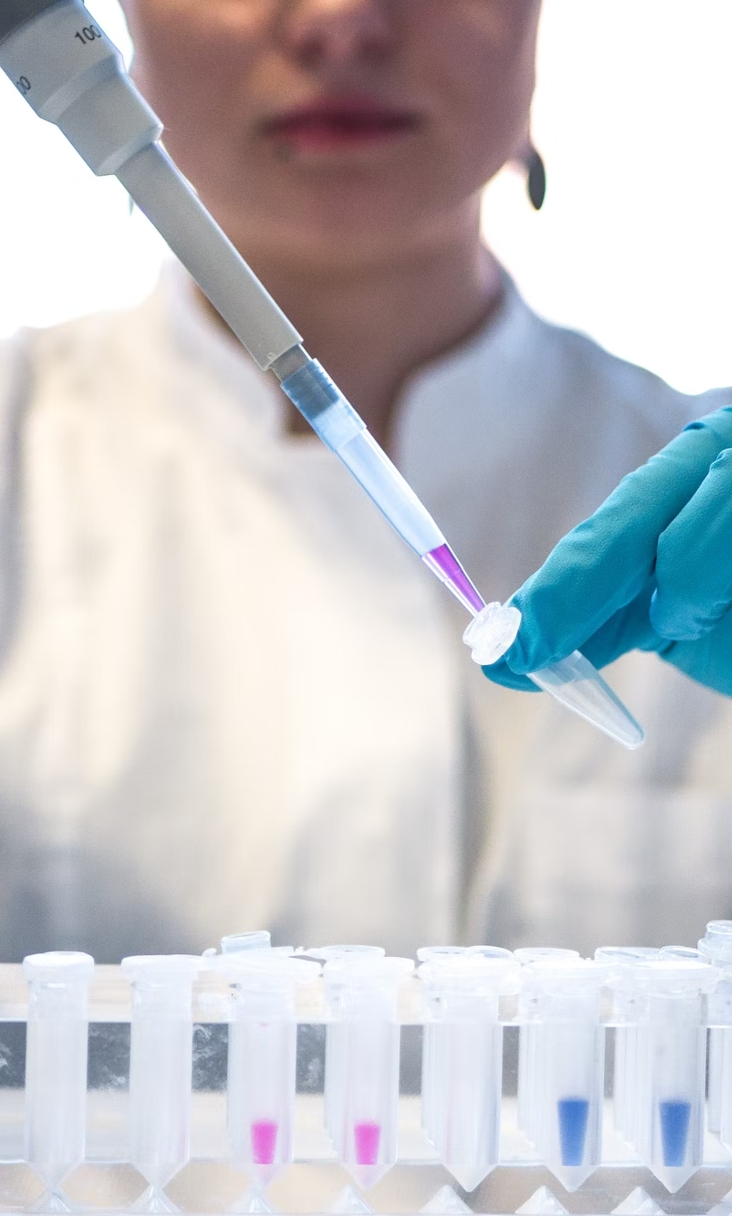 Manufacturing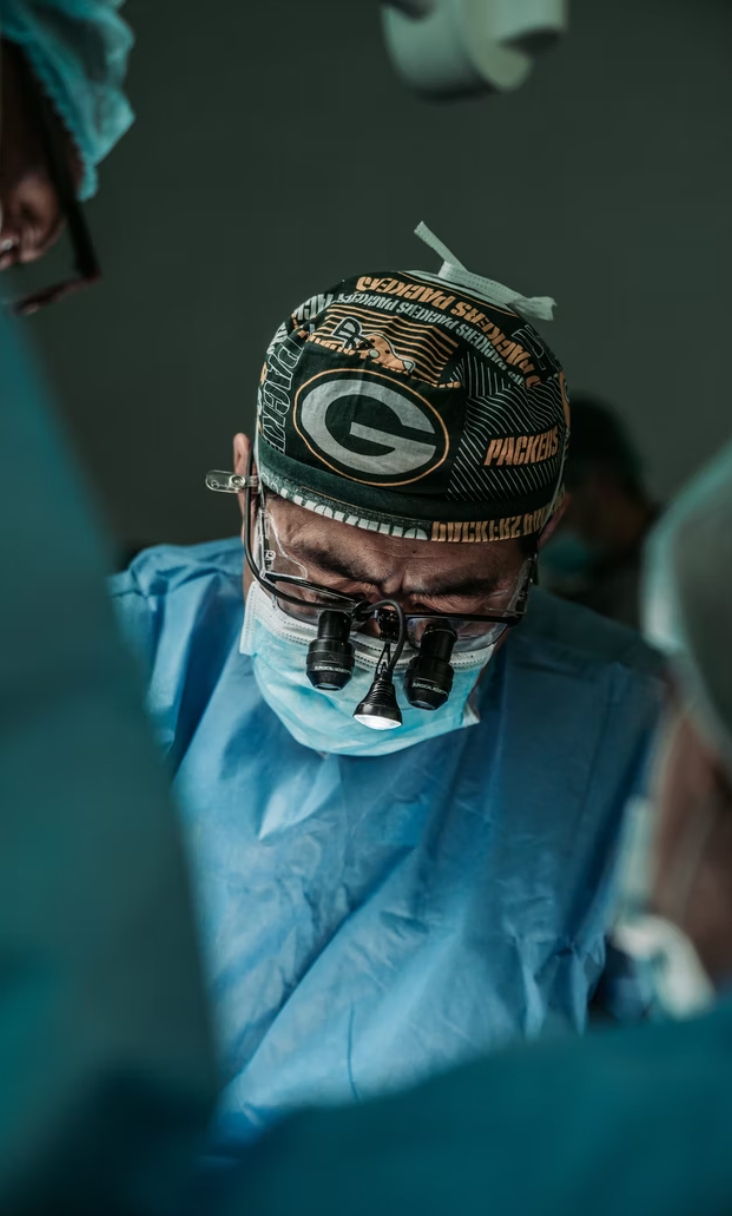 Health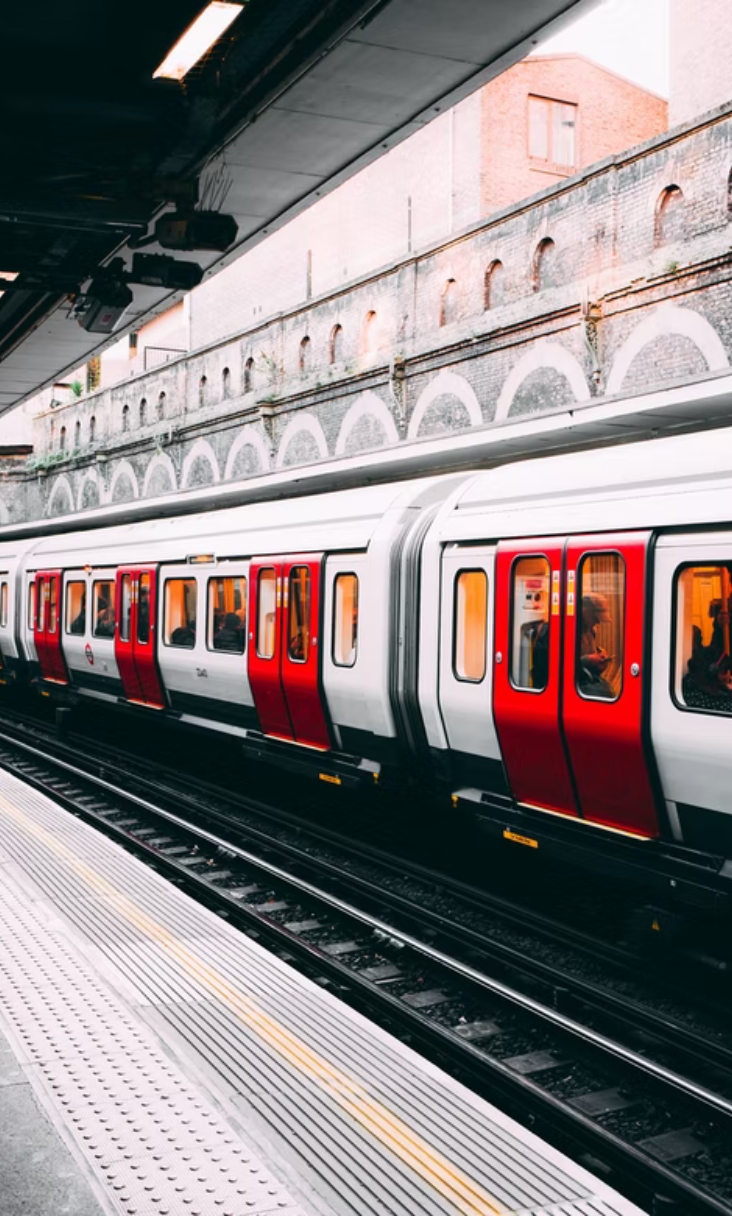 Leisure